8.12.2021
Architect-Developer Interstruct leases space to local Esports entrepreneur
By Megan Padilla; Photos by Chad Baumer
When Interstruct Tampa president Matt Coticchio arrived for a client-meeting at a building on a prime stretch of W. Kennedy in Tampa, he immediately recognized how it fit Interstruct's evolving architect-developer model. The growing design-build commercial construction company would occupy the upper level, with a retail tenant on the ground floor. The deal for the off-market 10,000 SF building adjacent to University of Tampa campus was quickly made, drawings and construction completed and the Interstruct team moved in to its new HQ in late 2020. Next up: a tenant.
Not just any tenant. "We are a creative group that is entrepreneurial," says Interstruct CEO Ryan Young. "We wanted to find a local business with a similar mindset."
Interstruct's boutique development division's focus is more granular than buying and leasing space. "We want to support local businesses that add value to neighborhoods," says company president Matt Coticchio. With that mission in mind, the company's executive team searched and waited for the right partner until they found it. Esports Players Club will open as Tampa's first community gaming center in October.
The expanding universe of Esports
The popularity of Esports competitive video games, ranging from single player head-to-head games or team-based games, has grown tremendously in the last five years. "It is the only growing televised sport, with almost 15% growth year over year, the past five years," says Alex Matzkin, co-founder of Esports Players Club.
Matzkin cites that Twitch, the largest streaming platform for Esports, recorded almost 6.4 billion hours watched in Q1 of 2021, "and that is only one of the four major streaming sites," he says. Esports viewership is at 920 million people, which is larger than the NHL and MLB combined. The only viewer-sport with a larger audience, says Matzkin, is the NFL. [Additional sources at end of article.]
Today, 175 U.S. colleges now have Esports teams, many of which are now offering scholarships for Esports players. Matzkin, himself a gamer since childhood, explains that gamers peak in their careers between 16-20 years old. "So by the time most of the middle school and high school players have made it to college, they are almost too late to start a professional Esports career."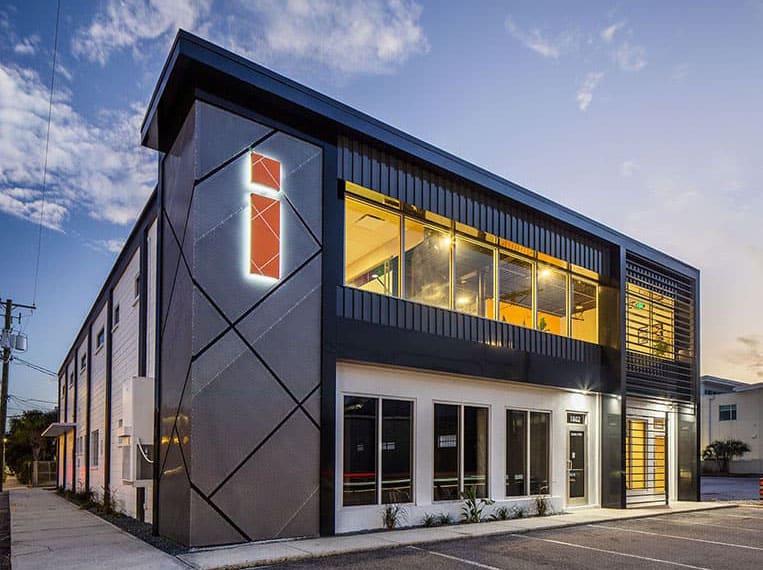 The case for a community gaming center
Considering the statistics, Matzkin recognized the major lack in development for players and streamers to train at professional levels before college. "Tampa was also missing a community center for gamers to come together and play in-person tournaments or individual competitions among friends," he says.
"I've always watched the industry and wanted to jump into it but was waiting for right time," says Matzkin, whose business partner Josh Matzkin is also his brother and, like Alex, a serial entrepreneur.
The Matzkin brothers decided now is the time to create a model for developing young players while building community in a safe space. The club will be membership-based, much like a fitness center, and focused on class-based skill development in a safe, constructive space that bridges the gap between online and in-person interaction.
"We want to create a community center for kids where parents feel safe to leave them there," says Matzkin, "while teaching skills such as sportsmanship that are not easily gained playing from home."
About Esports Players Club (ESPC)
ESPC will offer classes in entry level-through professional-level gameplay for a large variety of games, as well as classes in streaming, content creation, graphic design and video editing. "There are streamers who are extremely successful," says Matzkin. He notes that highest earning streamer in the U.S. makes up to $35 MM, with a following similar to that of an Instagram Influencer. "There is a skill and science to it. We want to teach our clients how to create good content and grow with us so they can set themselves up if they want to go professional."
Daily tournaments are part of the Matzkin Brothers' equation. Saturdays will feature sponsored tournaments where ESPC clients can win scholarship money sponsored by tech-based Esports companies. "They love the idea of creating a community center and helping kids go to college while growing their brand," says Matzkin.
"Our goal is to create the next generation of Esports players and streamers as our alumni, while franchising the Esports Players Club around major U.S. cities," says Matzin.
ESPC at Interstruct's HQ 1802 W. Kennedy
Much like architect-developer Interstruct who awaited an ideal tenant, the Matzkins searched for the perfect location. Their close friend David Moskovitz, a commercial real estate professional with Cardinal Point Management, found the Interstruct opportunity at 1802 W. Kennedy in highly desirable South Tampa. Coincidentally, both David and Alex are longtime friends with Interstruct vice president, operations, Alex Dworkin.
"It's great to work with someone with whom I already have a relationship," says Matzkin. That relationship helped solidify the deal for ESPC to lease the 5,000 SF of ground-floor space at the construction and development company's new HQ. "The location could not be better," says Matzkin, noting that it is next to a middle school, close to Tampa Prep and adjacent to University of Tampa.
Plus, the physical, open space is perfect for building our vision for a sleek, modern approach, says Matzkin. The minimalistic, contemporary tech brings out the feeling of the building which Interstruct designed and built as an adaptive reuse project completed in 2020. The ground-floor ESPC space will look similar to Interstruct's upstairs interior with glass walls and the same exposed ceilings and ductwork, etc., says Matzkin.
ESPC plans to open towards the end of October and will be offering Founders Membership specials for early adopters to the facility.
Architect-as-developer Interstruct welcomes ESPC as a tenant and corporate friend
"Esports Players Club is exactly what we were looking for in terms of a tenant," says Young. "We are excited to build a relationship with a tech client and corporate friend."
Interstruct as an architect-development company completes the entire deal in-house, beginning to end. "We can do the architecture and the zoning," says Coticchio. "This relationship and project naturally falls into the real estate developer that we've become."
Coticchio adds, "This is perfect for us to have an opportunity to do something unique in our building. Esports Players Club bring a cool vibe and cool tenants to the space and the neighborhood. We also see that Alex and Josh are on to something with clear evidence of growth trajectory. We hope to grow with them."
Learn more about Interstruct's Leadership Team and approach to architecture and development.
Additional Esports links
These links touch on some of the statistics and stats of the Esports Industry:
https://www.ncsasports.org/college-esports-scholarships/varsity-esports
https://www.businessinsider.com/esports-ecosystem-market-report
https://www.idtech.com/blog/esports-facts-about-game-changing-industry