Interstruct is a leader in the Central Florida adaptive reuse game. We are committed to thoughtful neighborhood development with consideration of size and scale of an existing building in proportion to the site, as well as accenting architectural interest and/or building materials. 

While giving renewed life to old buildings is one form of adaptive reuse, the other is repurposing retail space to meet the needs of new tenants. Other buildings simply need an architectural intervention, transforming a dated exterior into one with clean, modern design.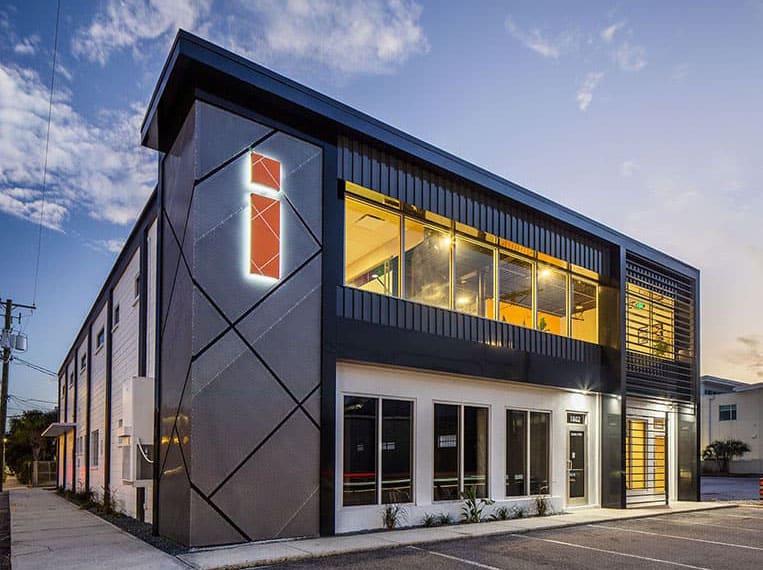 Why Choose
Adaptive reuse?
Location, Location, Location
Preserve the architectural fabric of a neighborhood.
Maintain a building's historic ties to a neighborhood.
To incorporate architectural materials, details or craftsmanship into the new design.
Save money by repurposing shell construction.
Why Choose
Interstruct?
We find innovative solutions to overcome all challenges.
We have both breadth and depth of experience with all manner of adaptive reuse projects.
We are extremely knowledgeable with building codes and the permitting process.
We are passionate about developing meaningful and relevant architecture.
We are sensitive to surrounding businesses.
We approach the logistical intricacies with surgical precision.
Repeat clients trust our expertise and professionalism.
Downtown Orlando Adaptive Reuse Project
How Interstruct transformed a 1940s sporting goods store into the world headquarters of a 21st-century digital marketing agency.
Throughout the project, Interstruct was coming up with creative ways to fulfill our original goal, and even add to it in ways we hadn't imagined. Frank Vertolli


Co-founder, Net Conversion